Our services are provided based on what is needed to drive your success. A diagnosis is made with a prescribed planned solution to improve your business.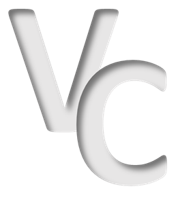 Our services are provided based on what is needed to drive your success. We take every step to ensure from diagnosis to prescription that your plan is a customized solution to improve your business.
Strategy and Leadership
Veragon provides ingredients that will rally an organization to a brighter future. This requires purposeful leadership. Veragon helps set and achieve goals that will position you to maximize profitability. We assist to improve your strategy and align activities to identified key success factors. You will have a better understanding of the five competitive forces you face and how to link your organizational capabilities to a competitive strategy. We support to improve your business model using a framework that links organization resources, activities, structures, and value proposition to the market. Veragon provides workshops and coaching that will align your activities and set conditions to provide direction, customer-focused value, and profitability.
Organizational Design, Structure, and Culture
Veragon creates the right behaviors to enhance performance.
Organizations are made of people who respond to leadership, carry-out tasks, and service the customer. We will assist you by improving the right framework and context for an organization and do it better than the competition. Productivity is a function of design and structure not on good intentions. We improve design and structure in your organization to focus on communication constructs, measurements and accountabilities, and deliverable outcomes.
We identify your culture and align culture that will influence behaviors and decisions.
Assumptions and beliefs determine structure.
Structure determines behaviours and decisions.
Behaviours and decisions will determine performance.
Results create value to the customers
Customers pay for value and generates success.
Veragon provides surveys, interviews, frameworks, workshops, and coaching that will determine the right design, structure, and culture to deliver the right results.
Sales and Marketing
Veragon enhances value proposition to your clients. This is done by satisfying your client's needs better than your competition.
Attracting and improving business is everyone's business. We administer a customized survey to assess and understand what value is delivered and improve it.
We improve profits, reputation, and growth by understanding the connection between you and your clients. We provide services to enhance your client's experience by integrating innovative solutions into your organization's DNA. Veragon provides surveys, interviews, analysis reports, and workshops to improve client loyalty, market growth, and maximized profits in the industry.
Production and Delivery
Veragon improves your operations by assessing the performance objectives. We develop a value stream analysis to discover and minimize waste. We assist in developing and managing the workflow process to deliver best results.
Veragon uses a model to manage operations through a directing, designing, delivering, and developing process that adds value to your organization. Veragon assists in shaping, planning and controlling, and improving capabilities of your workflow process. We improve management of resources and networks to improve profits. We focus and analyze organizational capacity and value chain management to provide insight in how to improve performance.
Veragon provides surveys, interviews, observations, frameworks, workshops, and coaching to assess and improve performance through effective processes and workflow.
People
We improve your structures and programs to recruit, hire, train, develop, and empower people to get results.

"A-players" bring the organization to life. "A-players" are the ingredient that makes an organization standout and achieve excellence. Veragon specializes in all aspects of human resources management and provides support in the following:
HR Policies & practices Performance management
Organization job & work design Conflict & negotiation management
Recruitment & hiring selection Safety management
Job specific training Group & team effectiveness management
Leadership development Change management
Performance management Diversity management & inclusive leadership
Succession planning Rewards management
Mentoring program
Veragon provides surveys, interviews, observations, workshops, and coaching to assess and develop people to achieve results at a whole new level.
Money
We assist in appropriate fiscal responsibility and governance of systems to improve monitoring and prioritizing of resources for long-term success.
We help keep visibility on the return on capital employed, cashflow, and profitability. This is performed using a custom developed management tool that links objectives with quantifiable measurements on a performance scorecard. We improve alignment of vision, purpose, goals, and measurements that will allow you to drive your business.
Seeing the future requires vision and implementing the vision requires leadership. Veragon improves forecasting the future state of business with a framework rooted in targets, planning, and prioritization of smart spending. Money is a tool to create a value chain, innovation, growth, profitability. We improve decisions for prudent risk taking using our risk/reward ratio analysis. Veragon provides surveys, interviews, observations, workshops, and coaching to assess, develop, and implement fiscal responsibility to achieve a sustainable and profitable future.

"Your success is my goal."
Darby Brewer, President of Veragon Consulting